As you are interested, read this blog to learn about the five most useful tools that I always use. Promisingly, those tools increase my productivity and dramatically save me time.
Hope you won't be upset after reading this blog, and you will be lucky to know about it. So, no further delay; let's get started.
Before getting the lists and explanations, look at something you should know.
Every tool has alternatives, and you can use this alternative tool if you feel they are completing your needs. There is not a high recommendation or any force to use them.
Every tool has its own features, and they are always updating to give the best choice for their customers, but there are no exact features in those products.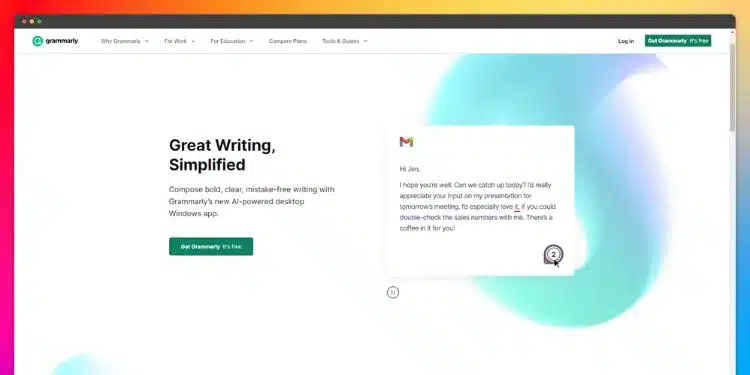 If you are a computer user, then you may be typing a thousand words daily, and you never know how many grammatical errors occur during English typing.
To avoid grammatical and syntax errors in my English sentence, I always use Grammarly. The most popular and useful grammar correction tool I have ever seen.
Even while writing this content, I mistake massive grammar errors, but with the help of Grammarly, I completely recover from those errors.
Even Grammarly suggests I make my sentence more unique and user-friendly by re-arranging words and phrases.
One of the big features that I always use to check my content plagiarism with Grammarly; it's just insane that it provides 99% accuracy with plagiarism.
Before, I used free tools just as small SEO tools and other tools, but after using Grammarly pro version, I didn't need to use others.
Is Grammarly completely free of cost?
Yes! You can use it for free for a lifetime, but for some specific features, you should purchase its premium version.
Have any Grammarly alternatives?
Yes! You can use Wordtune, ProWritingAid, Sapling, WhiteSmoke, Ginger, and more.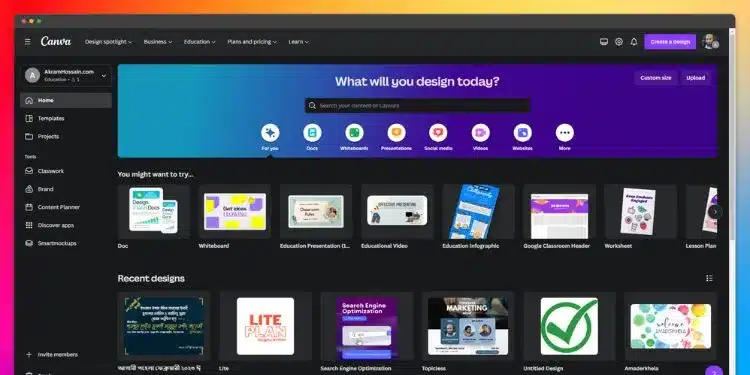 Canva is one of the most useful tools for me that I use 24/7. If I want to say about it, I can't finish with its features and other things that impress me.
Canva is the most popular graphics designing tool that provides millions of libraries with different types of assets for digital design.
Using Canva, I can create my social media designs and Facebook and Instagram Posts, Stories, Twitter Posts, YouTube Thumbnails, and many more.
Canva provides AI-powered tools that help to enhance image quality and dramatically remove backgrounds that, save me time.
You can import your custom design, fonts, and color scheme, making your design more efficient.
One of my favorite features that I love to use is "Resize." I didn't need to resize my design for different platforms using this tool.
Everything I can do with a few clicks and no need to export or import my design again and again.
Overall, Canva will save your bank, and you can use it for any purpose of your graphic design.
By the way, Canva is a free graphic designing tool that provides almost 60% of assets for free such as pre-set templates, icons, and others.
But if you want full access and want to use all premium templates, icons, and fonts, then you should upgrade to premium.
Canva has some alternatives: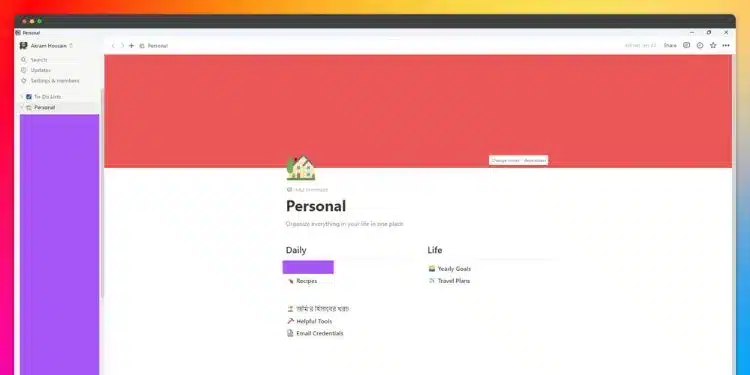 Notion is my favorite workspace management tool that helps me easily manage my clients and project details.
Using Notion, I can simultaneously take notes on my projects and client details and access them from my Desktop, Laptop, and mobile.
It makes my client management easier, and I can handle everything without brainstorming.
I can take notes, private notes, tables, databases, links, and many other things that help me a lot.
Even, Notion has Web Clipper that helps me to save any URL from my browser with a single click directly to my notion workspace.
With Notion's workspace, I can share any templates or files via the link, and my team members of clients can easily view the file without signing up for the notion.
Is Notion ultimate?
No! You can use Slack, Taskade, Hubspot, Jira, ClickUp, monday.com, and similar tools instead of notion. Everything is very much feature-rich, and you can use it as your personal use or workspace.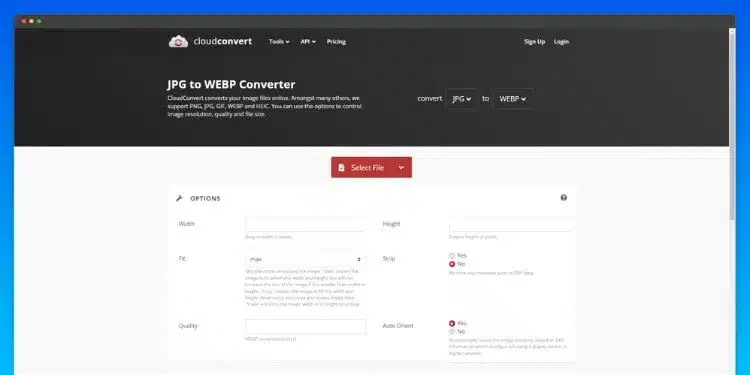 As a blogger, I always needed to use images for my website and social media, but most of the time, I needed to compress and format change images for my website.
It helps to reduce image size and increase my web page speed. To change my image format, I always use CouldConvert.
CouldConvert is a free tool where you can convert your image from any format to any format, but I mostly use JPG/PNG to Webp.
Webp format is recommended for web pages, and It loads fast; importantly, it keeps image quality the same and reduces size.
Not only that, but also you can convert JPG to PNG and PNG to others. Even you can compress your JPG and PNG files with a single click.
In short, CouldConvert is an all-in-one solution for image optimization that saves you time and money.
CloudConvert alternatives: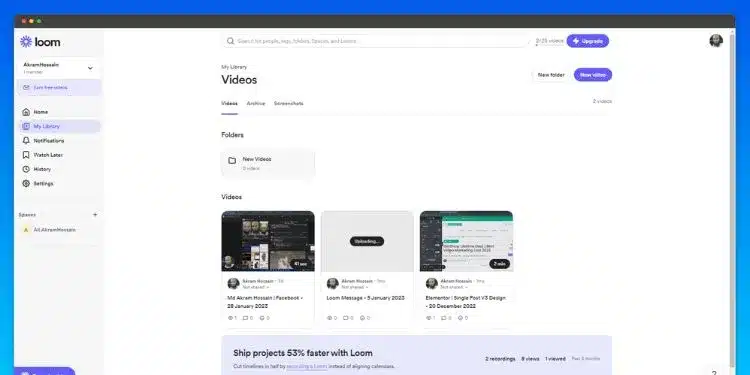 Lastly, I always use Loom to share my project update with my clients, and they can easily understand the site updates.
With Loom, you can record your screen with your front camera or single screen that explains your projects or projects within a minute.
Even after recording, you can edit or hide credentials and important info; normally, you can share videos after finishing recording.
A link will be automatically generated and shared with your links; even you can customize your video effect with CTA if needed.
You don't need to record your screen with the third-party tool and upload it on any video social-sharing platform; everything will be uploaded automatically.
Loom is free, but it has some limitations, but if you are an individual and do need much more video, then you don't need to upgrade it to premium.
For personal usage, Loom is a suitable tool to give updates and generate video outreach effectively.
Loom alternatives:
Final Line
Most of the tools are free of cost; if you are an individual, then you can use them with the free version, and you don't need to upgrade to pro.
But most of the features need to be used for all, you it's considerable which feature you need.
You should decide according to your need and fulfillment, but the above tools are always useful if you are an online enthusiast.
Let me know which tool you heard of for the first time and which tool you are already using for your daily usage.